Refined and
traditional cuisine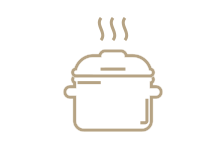 Attention to
real flavors
Local
ingredients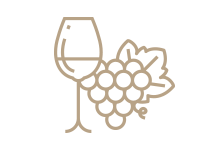 Vines
and similar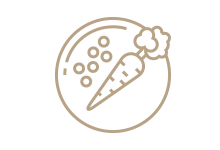 Simplicity
and taste
WINE BAR
IL CUCCO
Inside the restaurant, the wine bar winds around an old tailor's table where you can also dine. The walls are entirely covered with bottles of wine and spirits, jars of honey and jams, chocolate, preserves in oil, spices and extra virgin olive oil. These are the ingredients used in the preparation of the dishes of the kitchen, also for retail sale to allow you to continue your food and wine experience at Cucco.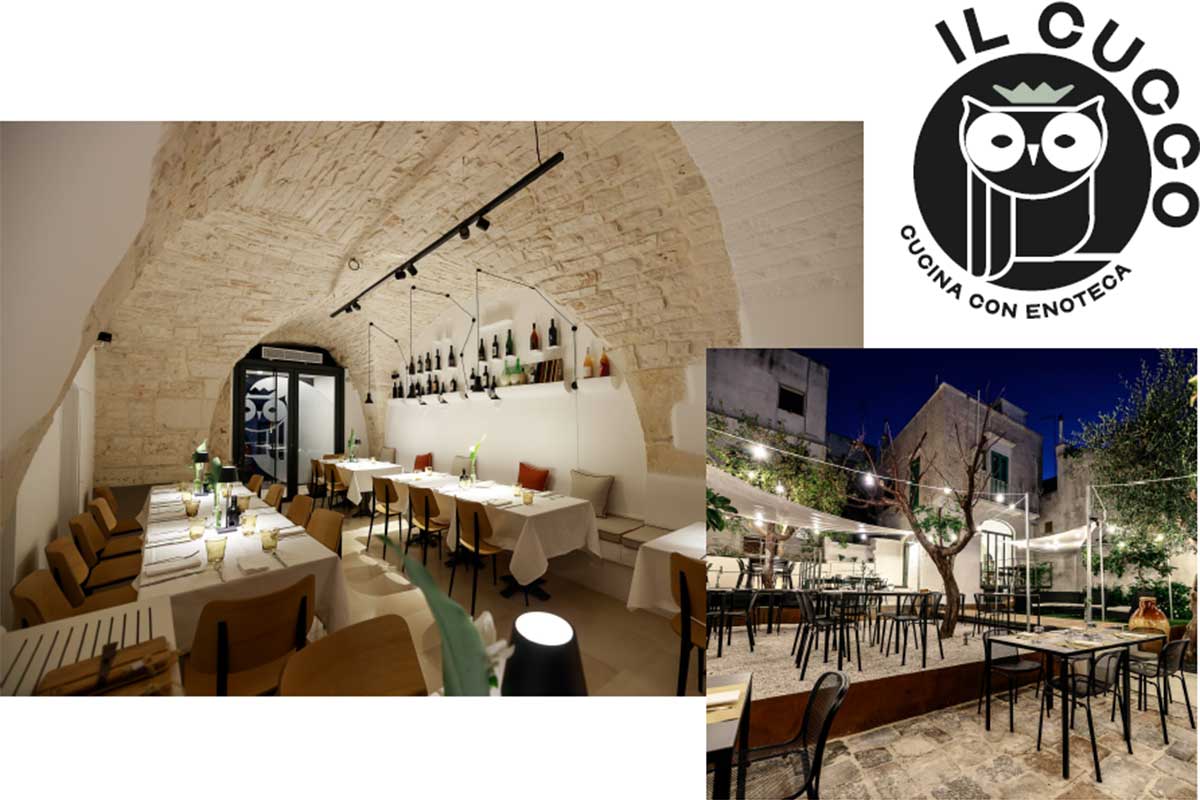 THE KITCHEN
Cucco is an expression of the great passion for the food and wine culture of the area with regard to the Apulian tradition.
Respecting the will to bring together the pleasure of being at the table with the need to use high quality raw ingredients, the menu changes periodically alternating numerous preparations of the land and some necessary excursion in the sea proposals.
First and second courses, inextricably linked to the local cuisine, they are reinterpreted with grace, welcoming among their flavours the most interesting essences of Italian gastronomy.
Cheeses and cured meats, a manifestation of national excellences, are offered in large assortments on boards of taste, always accompanied by delicate combinations of jams or honey.
Great attention is paid to local traditional desserts and typical products. For the preparation of the dishes the Italian quality excellences are selected favouring those of the Apulian area, local raw ingredients are used and the seasonality of the food is observed.
GALLERY