Free beach
with services
Showers and
bathrooms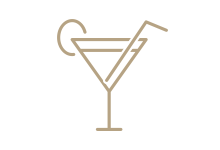 Fruit Bar
and Cocktails
Music & Fun
Restaurant
at the sea
THE RESORT
& THE BEACH
Spending a day at the beach means relaxing under the umbrella cherishing the melody of waves and spending happy hours between dipping into the water and as well as indulging in a tasty lunch break and a drink.
All this is a privilege reserved for guests of Via del Faro who can use all the services of Lido Boscoverde.
The resort, just outside of Torre Canne, is immersed in the Dunes of Costiere and with its two large gazebos near the dunes offers all the comforts for a perfect beach holiday: sunbeds, deckchairs and umbrellas, showers and changing rooms, bar and grill.
In addition, Boscoverde has always offered a rich calendar of events full of fun, dancing barefoot on the sand. Every summer an artistic director takes care of the musical choices to offer you appetite in music, live concerts by emerging artists and small dance events.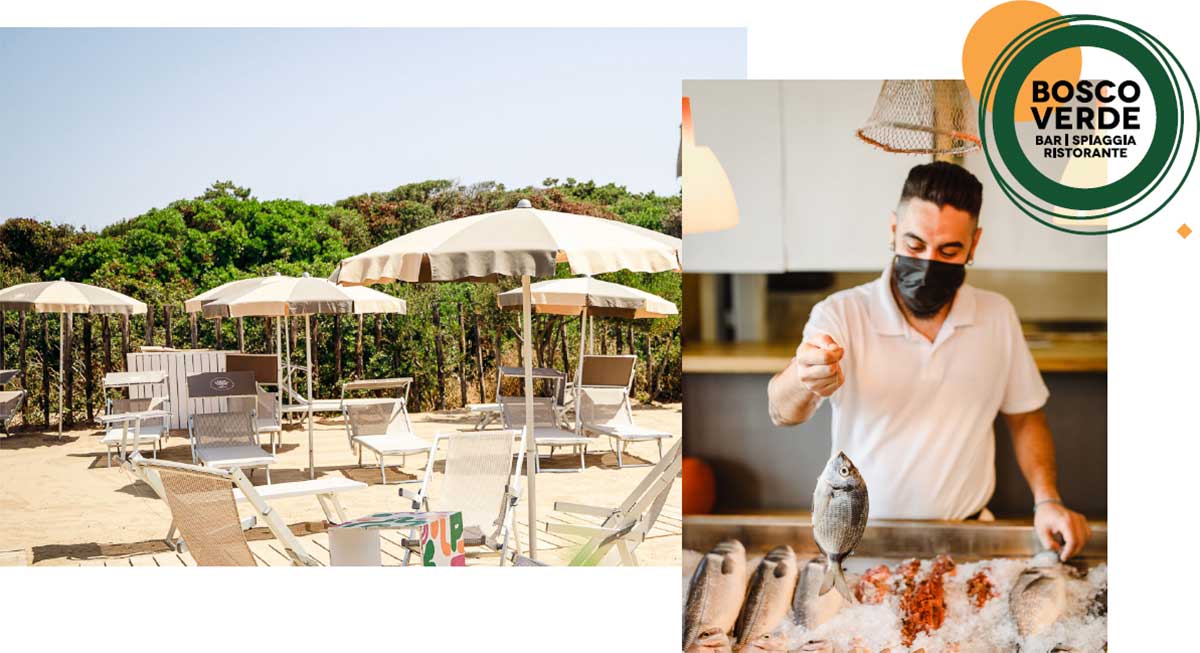 THE RESTAURANT
The days at the beach are known to stimulate the appetite!
A few steps from the sea and always within the beach is the restaurant of Boscoverde, the ideal place to enjoy all the goodness of the sea. Enveloped by greenery and inebriated by the scent of saltiness, a lunch or dinner in Boscoverde becomes a moment of absolute pleasure.
The exposed fish counter is synonymous with freshness and quality of raw materials. Here the fish arrives fresh every day to prepare delicious dishes with a Mediterranean flavour.
The bright environment and contemporary taste and the large garden can also become the ideal space to organize private parties, small banquets and receptions.
GALLERY